The Legend of Zelda - Breath of the Wild
ist ein Open World Spiel, d.h. es gibt keine vorgegebene Lösungsreihenfolge. Jeder Spieler wird seine eigenen Wege einschlagen. Wer jedoch mal hängenbleibt, kann im Internet jede Menge nützlicher Videos zur Spielelösung finden.
Let's Play Videos
zu
The Legend of Zelda - Breath of the Wild
gibt es inzwischen zahlreiche - auch in deutscher Sprache. Wir haben euch eines vom Youtuber
lookslikeLink
herausgesucht, auf das wir hier verweisen. Wenn euch seine Videos gefallen, freut er sich sicher über ein Abo. Es kann hilfreich sein, einen Namen für die Stelle im Spiel, wo ihr gerade feststeckt, bereit zu halten, beispielsweise der Name eines Schreins oder eines Dorfes. Dann könnt ihr auf Youtube auch gezielt nach dem passenden Video suchen.
The Legend of Zelda: Breath of the Wild - Creating a Champion - Hero's Edition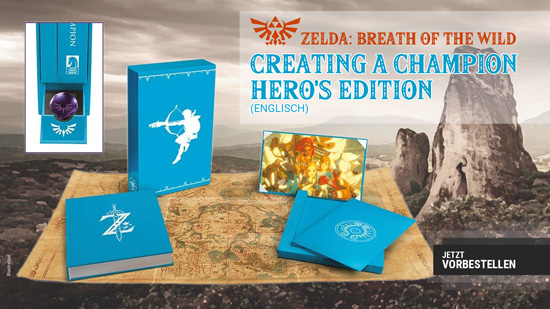 Als Amazon-Partner verdiene ich an qualifizierten Verkaeufen